---
Roland Yap
Associate Professor

School of Computing
Department of Computing Science
ryap@comp.nus.edu.sg
COM2-03-09
651 62972

Other Projects
Personal Website

Big Data

Objective
1) To adapt algorithms and processing as the size of data increases; 2) to produce robust and adaptive indexing techniques to avoid the upfront cost of indexing; and 3) to process large graphs.

Results
We have met the objectives of this project through: 1) the development of new approaches using ideas from AI that produce optimal summaries on linear time; 2) Stochastic Cracking that provides indexing techniques under a wide variety of workloads while being significantly faster than standard cracking approaches on some workloads; and 3) a demonstration of the feasibility of using the MapReduce framework to process very large graphs on the order of hundreds of millions of nodes such as those found on social networks on the Web.

Powered by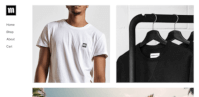 Create your own unique website with customizable templates.