---
Terence SIM
Associate Professor

School of Computing
Department of Computer Science
tsim@comp.nus.edu.sg
AS6-05-13
651 61180

Other Projects
Personal Website

Continuous Authentication

Objective
To minimise the vulnerability window that makes possible "session hijacking", in which an attacker targets a post-authenticated session in an environment where the cost of unauthorised computer use is high.

Results
We propose a method to minimise the vulnerability of a computer system through a process of continuous verification in which biometric verification is used in a loop throughout a session to continuously authenticate the presence or participation of an authorised user.

Our approach to continuous verification uses passive but accurate multiple biometric verification to increase the accuracy and robustness of our implementation.
Powered by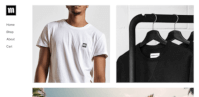 Create your own unique website with customizable templates.