---
Kian Lee TAN
Provost's Chair Professor

School of Computing
Department of Computing Science
tankl@comp.nus.edu.sg
COM1-03-23
651 62862

Other Projects
Personal Website

Data Privacy

Objective
To protect anonymised data (e.g., census data or medical records) that is commonly released by ministries and hospitals for purposes that serve the common good since this data can still reveal sensitive personal information to malicious parties.

Results
We have addressed the challenge of protecting anonymised data through the development of several concepts like k-anonymity and t-closeness that, when applied before publication, guarantee anonymised data will be protected; new privacy notions such as r-uncertainty for transaction data, and ks-anonymity and ls-diversity for streaming data; as well as comprehensive and systematic schemes that offer insights into the tradeoffs between privacy and information loss.

Powered by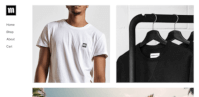 Create your own unique website with customizable templates.