---
Haifeng YU
Dean's Chair Associate Professor

School of Computing
Department of Computer Science
yuhf@comp.nus.edu.sg
COM2-04-25
651 66802

Other Projects
Personal Website

Defending Against Rational Sybil Attacks in Overlay Multicast Systems

Objective
To defend against sybil attacks in overlay multicast systems (where users contribute to the system) in which malicious users pretend to have many fake identities taking into account that sybil defence approaches in overlay multicast systems are hard to implement as users behave selfishly and refuse participation in defence protocols.

Results
We have addressed the challenges posed by sybil attacks through a novel and practical DCast protocol that achieves its strong functionality by addressing key challenges in sybil defence including the implementation of an effective punishment mechanism to punish users who fail to contribute back to the system regardless of collusion among sybil identities.

Powered by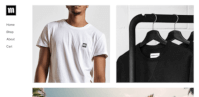 Create your own unique website with customizable templates.