---
Zhenkai LIANG
Associate Professor



School of Computing




Department of Computer Science


liangzk@comp.nus.edu.sg
COM1-03-16
651 61226

Other Projects
Personal Website

---

Roland Yap
Associate Professor

School of Computing
Department of Computing Science
ryap@comp.nus.edu.sg
COM2-03-09
651 62972

Other Projects
Personal Website

Operating System Security

Objective
To understand and protect against vulnerabilities from binaries in the Windows OS, where most of the security problems arise.

Results
We have addressed the vulnerabilities of the Windows platform in the following ways: 1) using novel visualisations to understand the behaviour of Windows and the interactions between components and binaries in Windows; 2) using a proposed simple security model for binaries that is easy to manage while providing security; 3) detecting dangerous functionality in ActiveX controls and using a mechanism we developed to prevent their use; and finally 4) use of external mechanisms and sensors to detect compromised hosts.

Powered by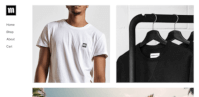 Create your own unique website with customizable templates.