---
Databases & Big Data Analytics

Big Data — large pools of data that can be brought together and analyzed to discern patterns and make better decisions — will become the basis of competition and growth for individual firms, enhancing productivity and creating significant value for the world economy by reducing waste and increasing the quality of products and services. Big Data represents a fundamental shift in how we do things. It opens the door to a Bayesian approach to strategy, that is, where we no longer try to be "right" based on controlled research and small samples, but rather become less wrong over time as real world information floods in. NUS Faculty have extensive expertise in the analysis of Big Data and continue exploring ways to take advantage of this vast source of intelligence.
---
Key Research Highlights is an area Under Construction
Powered by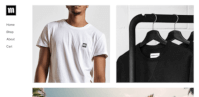 Create your own unique website with customizable templates.