---
Cloud Computing

Cloud computing has brought efficiencies that enable companies to reduce capital costs and increase business flexibility. The cloud has a dramatic impact on how web hosts and data centres operate. Energy savings can be achieved through the deployment of "cloud aware" hardware and data centre solutions, companies can consume resources on demand, services can be provisioned quickly and server utilisation rates can go higher, thanks to the scale and elasticity of cloud services. Through cloud computing companies can achieve zero up-front investment in server and storage hardware, particularly in a third-party hosted environment. They can boost overall operational efficiency while working collaboratively in the cloud. Furthermore, cloud computing has also led to benefits for the application-development community for whom the benefits of the cloud are the freedom from maintaining hardware and scalability.
---
Key Research Highlights is an area Under Construction
Powered by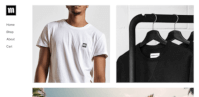 Create your own unique website with customizable templates.