---
Roland Yap
Associate Professor

School of Computing
Department of Computing Science
ryap@comp.nus.edu.sg
COM2-03-09
651 62972

Other Projects
Personal Website

Privacy in Social Networks

Objective
To protect data available in social networks from attacks that reveal private graph data either by compromising a user or by bribing her (i.e., link privacy attack).

Results
We have tackled the objective of this project in the following manner: 1) we illustrate how by attacking a small fraction of nodes it is possible to obtain information about a large part of the graph, 2) we explain the difficulties of defending against this type of attack, and 3) we provide strategies to limit privacy leaks.

Powered by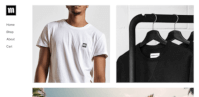 Create your own unique website with customizable templates.